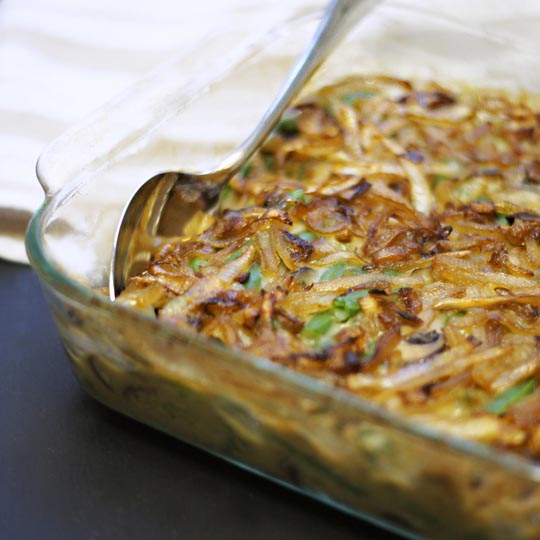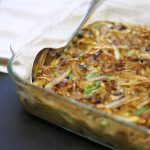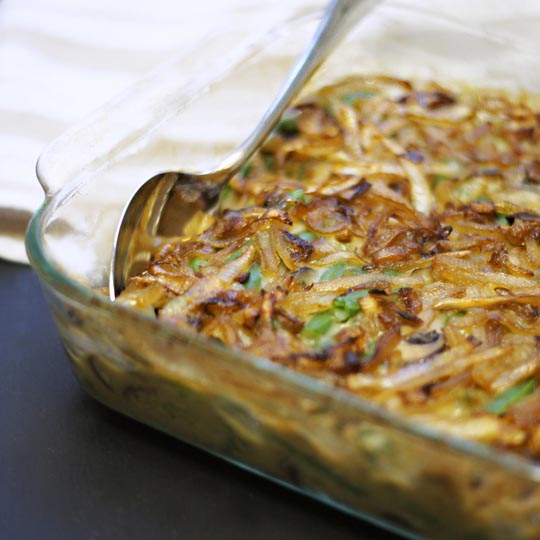 Clean Green Bean Casserole
Ingredients
1

ea

Yellow Onion

2

tsp

Coconut Oil

2

cup

Parsnips

10

oz

White Mushrooms

3

cloves

Garlic

1/4

cup

Nutritional Yeast

1 1/2

cup

Water

1 1/2

tsp

Salt

1

lb

Green Beans
Instructions
Melt 1 tsp of coconut oil in a large skillet and add the sliced onions.

Saute gently over medium-low heat for about 45 minutes stirring occasionally until carmelized.

Once the onions are tender and golden in color, remove from heat and set aside for later.

Peel and cube the parsnips.

Steam parsnips until they are easily pierced with a fork (about 25 min in steamer).

Transfer parsnips to a blender.

Break the green beans into one-inch pieces and steam until they are bright green with a bit of crunch.

Transfer the green beans to an 8x8 baking dish.

Chop the mushrooms and mince the garlic.

Melt 1 tsp of coconut oil and saute the garlic for 3 minutes. Then add the mushrooms.

Cook for about 6 minutes, until liquid is released from the mushrooms.

Spread half the mushroom mixture onto the green beans and pour the other half into the blender.

Add 1 1/2 cups water, 1 1/2 tsp salt and 1/4 cup nutritional yeast to the blender. Blend until smooth and creamy.

Pour this sauce over the green beans and mushrooms and stir to coat well. You will have more than needed.

Top with the carmelized onions.

Cover and store in the fridge until ready to heat and serve.

Preheat oven to 350 and bake uncovered for about 30 minutes , until bubbly.